Welcome to Grande Flowers, Shorewood WI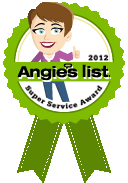 CALL TODAY AND ASK AWAY ABOUT
OUR
CUT TULIPS SPECIAL !!!!
NEW STORE HOURS
Mon - Fri 9-6 Sat 10-2 Closed Sun
Due to flower supply challenges with shipping of flowers to our door. We will have to make substitutions. We will try to stay as close to what you have ordered as we can. Best service is to set your price and let the design staff create there magic in making something beautiful for the occasion. lets make everyone happy. We will do curb side pre payed pick up also. Lets keep moving forward.
Now with the coronavirus we will be taking orders by phone and on line or leave us a message on the answering machine and we will call you back THANK YOU for your support and understanding.. Remember we are all in this together.
For same day deliveries place them by noon.
Serving our community for 56 years!
SHOP NOW....
During these uncertian times regarding the coronavirus , now more than ever,
its imperative we work together in order to minimize the negative impact this may have on our businesses. to keep our businesses alive. we want to let everyone know
we will keep making delivers and do the best at putting smiles on everyones faces. so place your orders by phone or on line.
thanks for your support. Best regards GRANDE FLOWERS & Staff.
What Makes Us Different?

Service – Each customer is treated with the personal attention they deserve. Every order is special and we will strive to ensure your experience with Grande Flowers is a positive one.
Other Services - Wedding services, funerals, home and holiday decor, free plant care advice, plant re-potting, etc.
Variety – We offer a variety of gifts for that special someone including plants, balloon bouquets, plush animals, greeting cards, local gourmet chocolates from Burke Candy, and more. We can even create a combination gift basket with any of the above. Ask about our new line of premium greeting cards for any occasion!
Why Choose Grande Flowers?
Our Family owned and operated local business puts quality and service first. Whether you're selecting flowers to celebrate a milestone, honor a special loved one or just treat yourself, Grande Flowers will make it extraordinary. Please contact us to see how we can assist in making your life's events memorable.
Custom Designs – Grande Flowers' team of gifted designers can create an original, personal creation for any occasion. You may want to incorporate someones' favorite color, favorite flower or a specific design style. You may not know anything about flowers; luckily, we do! Let our experts create the perfect bouquet for you today!
Quality – We believe that your flowers should be fresh and perform to their optimal beauty. Delivery of the highest quality flowers begins with buying top-grade inventory from the local markets. Our flowers are then processed using only the best cleaning techniques and preservatives. All flowers are stored in a temperature-controlled environment to ensure your flowers are long lasting.
SEND A FRESH BOUQUET TODAY!
Same day delivery available if ordered before Noon!